IT'S FRIDAY FOOTBALL TODAY IN TOUCHET! Come cheer on your Redhawk Football team as they take on the Pomeroy Pirates. Let's fill the stands and cheer these boys on as they battle it out today at 3pm! GO REDHAWKS!!!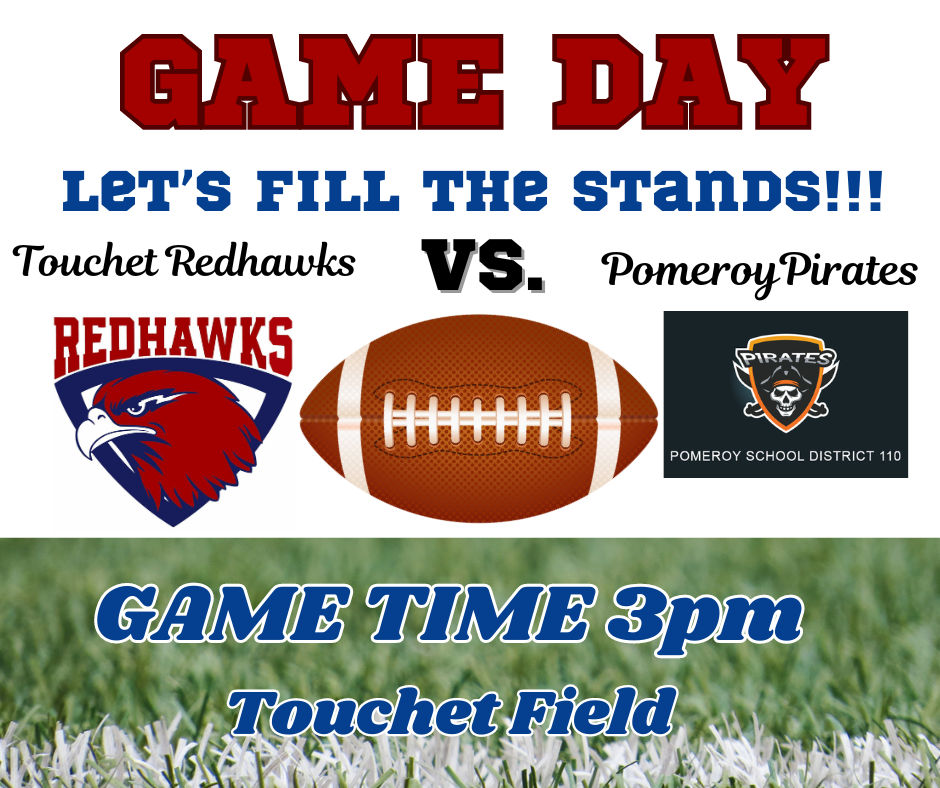 4th grade had a fun educational experience today making and enjoying homemade "winter butter". It was a fun and educational activity that allowed students to experience the life on the prairie and the characters in the novel "Little House in the Big Woods" by Laura Ingalls Wilder. It's amazing how hands- on learning experiences can make a big difference in our understanding and appreciation of literature and history. Thank you Mrs. Plucker.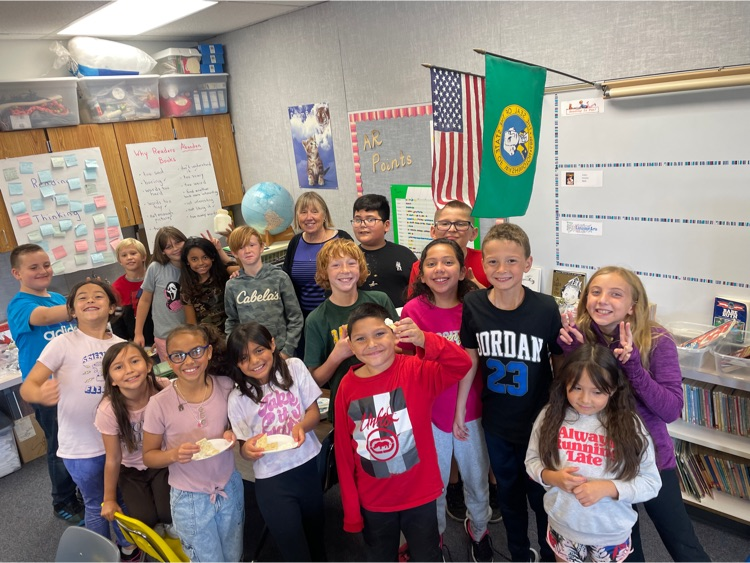 We seek a skilled and passionate basketball coach to lead our team to success! If you have experience coaching at the middle or high school level and can inspire and motivate players to give their best effort, come in and apply. In this role, you will be responsible for developing practice plans, and game strategies, and fostering a positive team culture. We want to hear from you if you're ready to take on the challenge and help our team reach new heights! Current positions: Middle School Boys Assistant Coach and High School Girls Assistant Coach.
This Week's Touchet Teacher Spotlight is Mrs. Debbie Ortiz! Here are some amazing facts about Mrs. Ortiz, who has been teaching at the Touchet School District for 18 Years! "I taught for 15 years in the Pasco School District. One year as a substitute, 10 years in second grade, and 4 years in fifth grade. I am a 1986 graduate of Touchet and am currently teaching 5th grade in the same classroom I was in as a 5th grader." What's your favorite part of the job? "My favorite part of teaching is the kids. I love to see them get excited about learning. It's the best feeling in the world when you see them learn something new. I love it when they are curious and ask questions." What keeps you busy at home? "I have been married to Mr. Ortiz for 32 years. We met while attending Eastern Washington University. We have three sons, Nathaniel, Jared, and Ben. Nathaniel and Jared are graduates of Touchet and Eastern Washington University. They both work in corrections. Ben attended Touchet through the 11th grade and graduated from Wa-Hi. He graduated from Whitman College last Spring and played baseball for the Blues for 5 years. He is currently working with kids at a Behavioral Service in Kennewick. I have one grandson. Nate is married to Ali, and they have our only grandchild. His name is Hudson and he just turned 3. We have 3 dogs, two of which we recently rescued. We have Ruby, Lola, and Taz. We have 5 goats and many chickens." What are your favorite hobbies? "I love reading and working on puzzles. I also loved watching my sons play baseball." What are your favorite places to visit? "My favorite places to visit are the Oregon Coast, Mexico, and Las Vegas. I would love to visit Europe. There are many places I want to see." Do you have a favorite Quote? It is a poster I have had in my room for years- "The expert in anything was once a beginner." Thank you Mrs. Ortiz for all your experience, wisdom, patience and guidance with our kids in Touchet Schools! We are lucky to have you!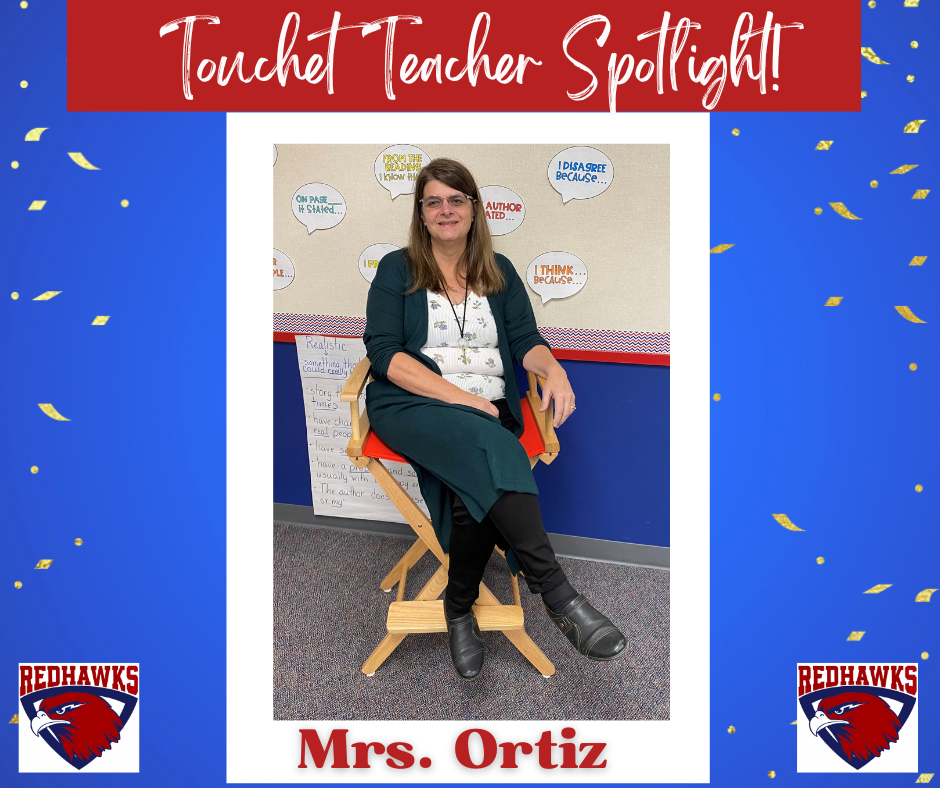 COMING UP THIS WEEK!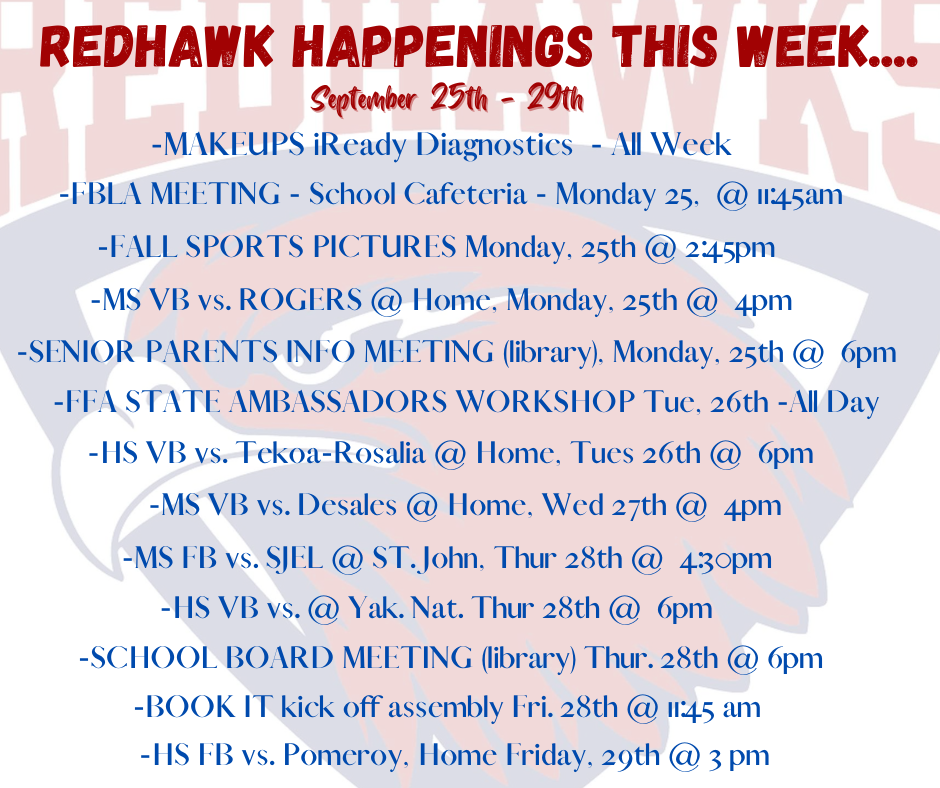 WEEKEND SPORTS ROUNDUP! The Redhawk Athletes finished an awesome week of play with both Middle School and High School Volleyball competing as well as, Middle School Football playing at home, and High School Football finishing the week under the lights at Hanford High. AWESOME JOB REDHAWKS! READY FOR A NEW WEEK OF PLAY!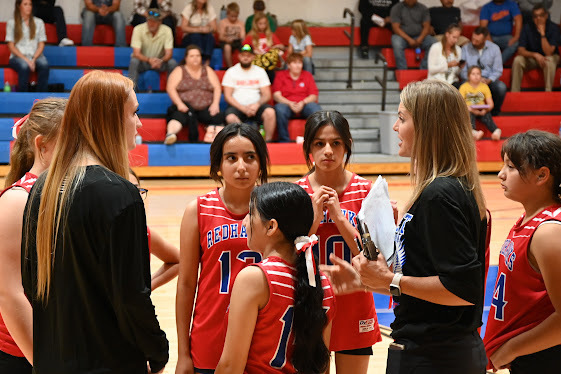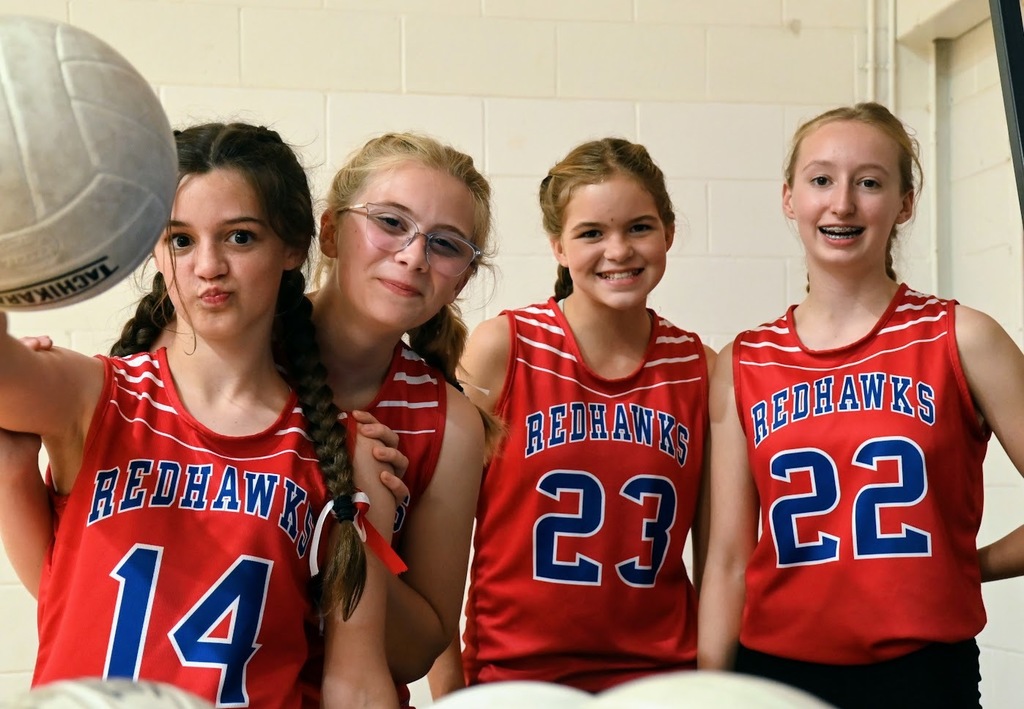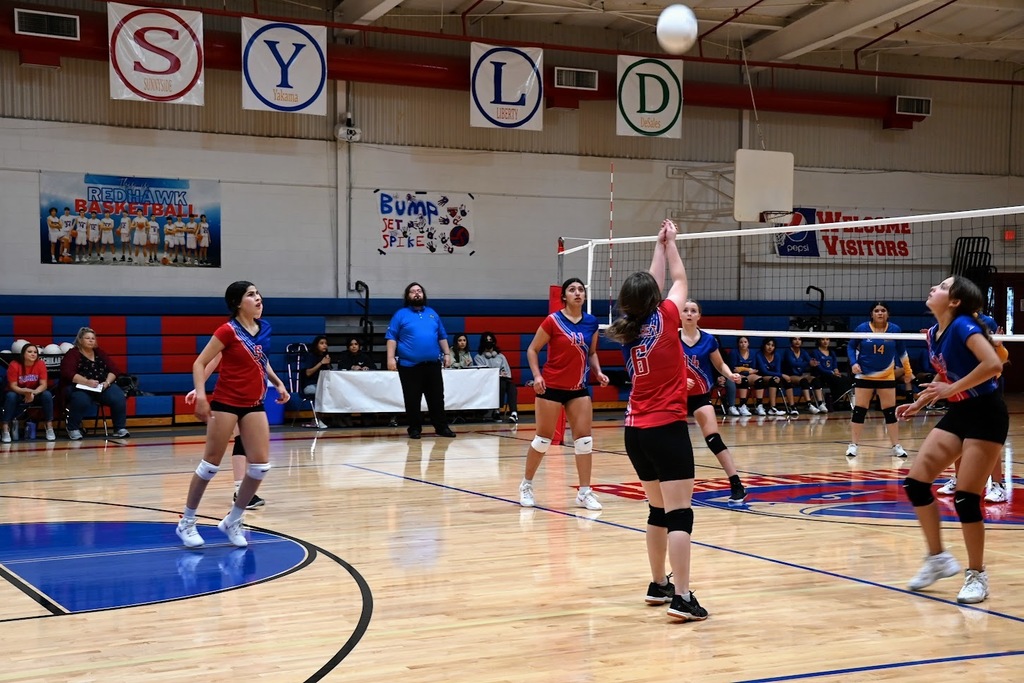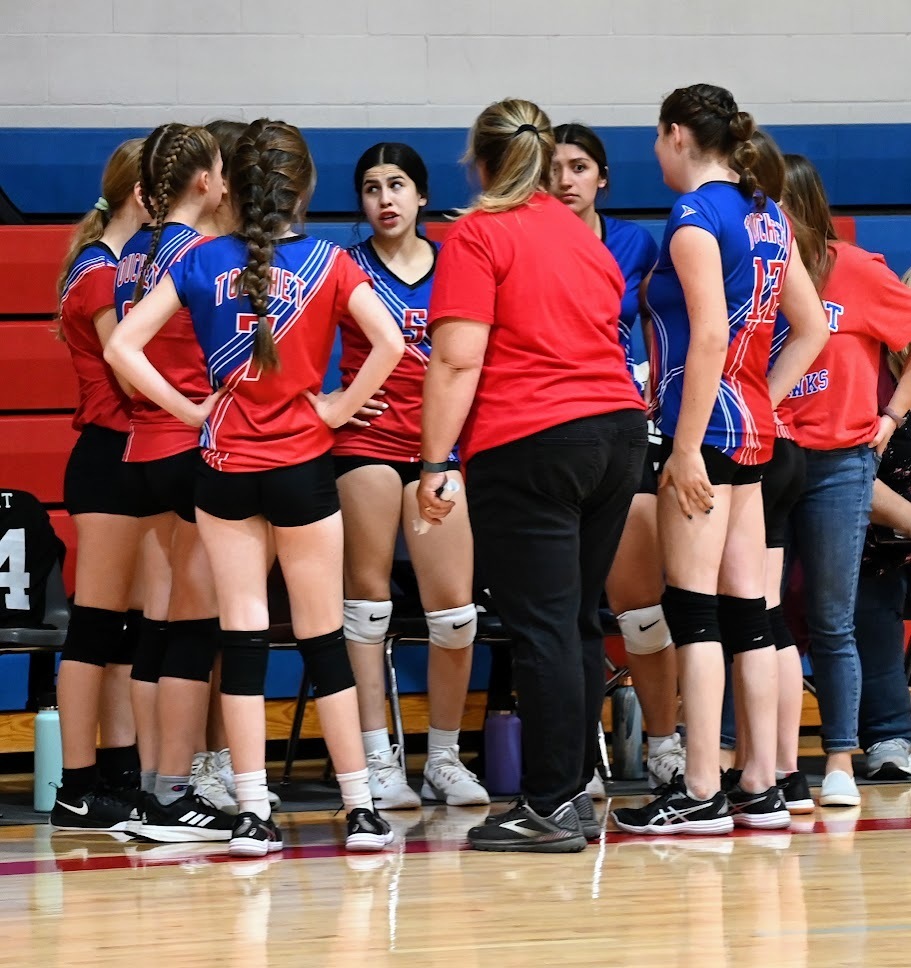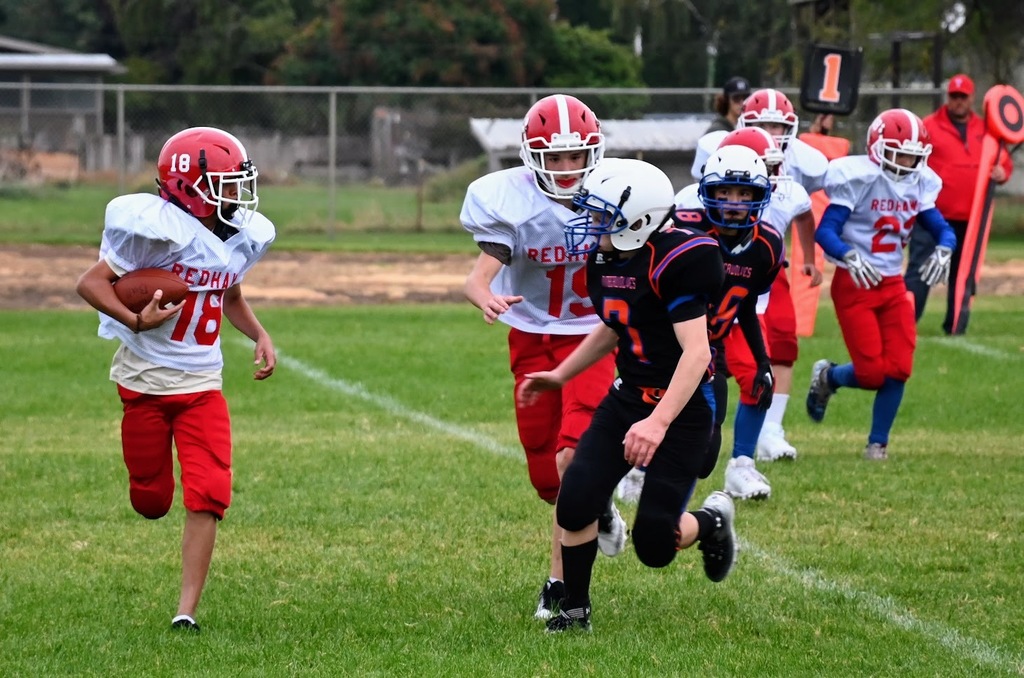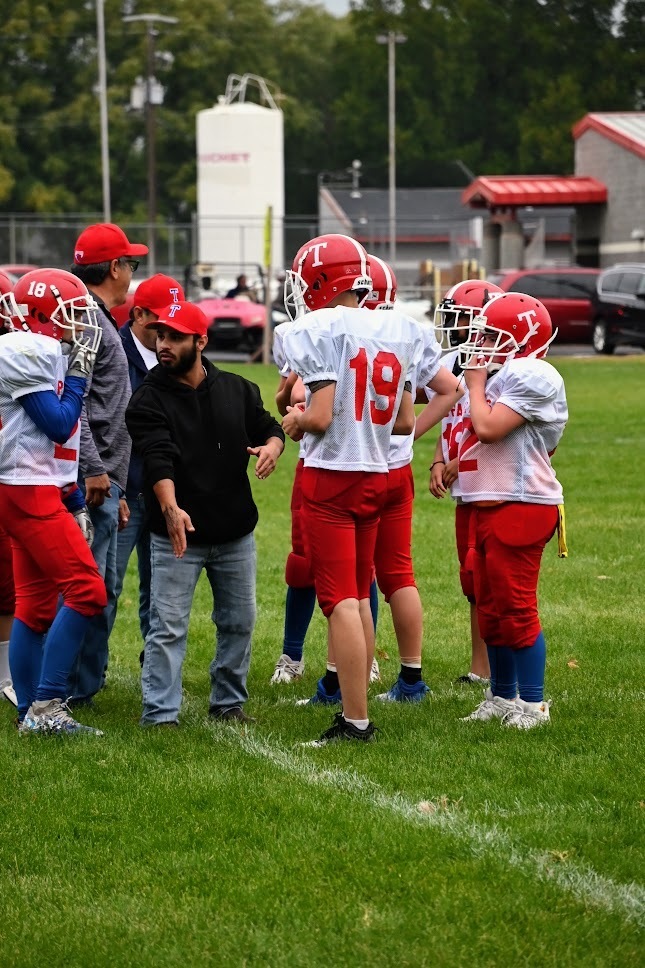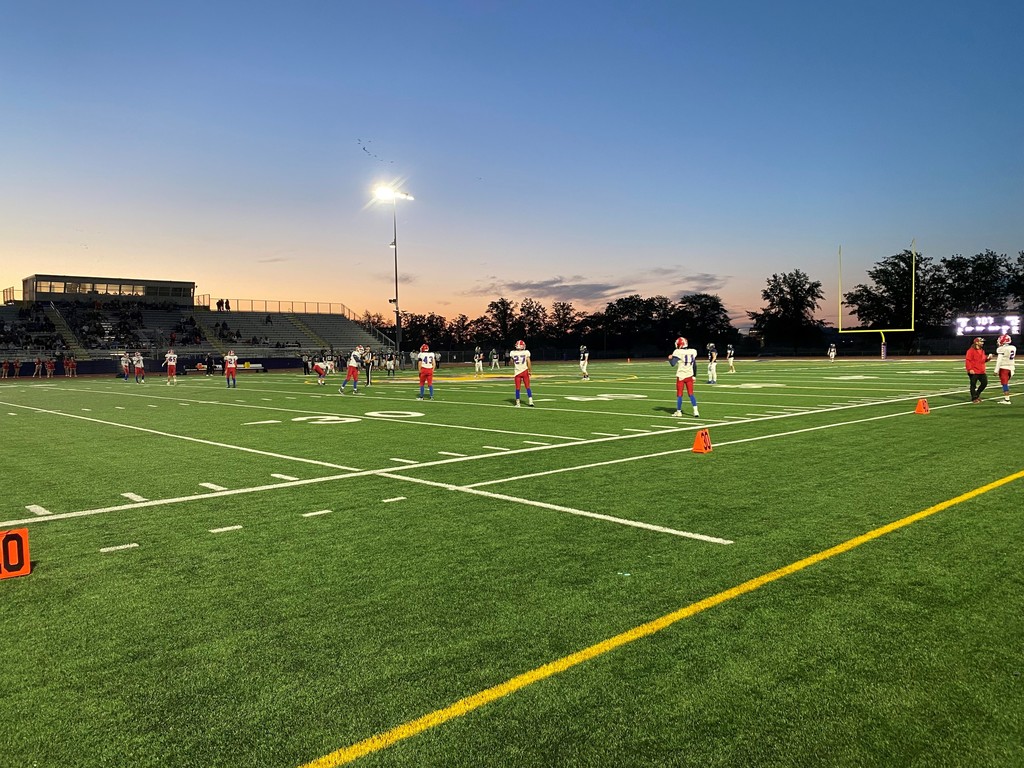 CONGRATULATIONS to September's GOOD BEHAVIOR kids who got to have lunch with the principal this week! AND ICE CREAM! Keep up the good work in showing kindness, respect, and responsibility, and showing others what it is like to be a Redhawk!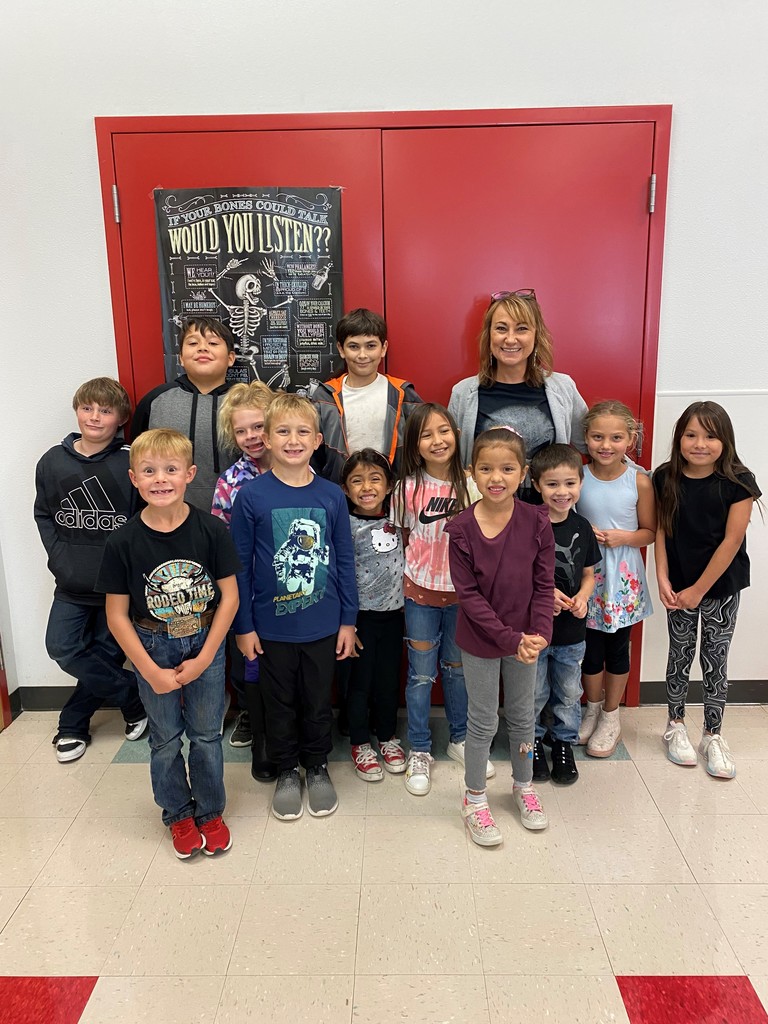 This week's Touchet Staff Spotlight is Mrs. Kirsten Royse! Mrs. Royse has been working at Touchet School District for 21 years now! She is a master in the kitchen facilitating feeding all of our kiddo's breakfast and lunch all the way from T-K to Seniors! Her favorite part of the job is watching the kids grow through the years starting out as preschoolers and then seeing them graduate, and where life takes them from here! Mrs. Royse has four children who are all Touchet graduates, and 5 grandchildren! In her free time, her favorite activity is boating, and her favorite place to visit is Boseman Montana, but she would love to see all of the US someday! Thank you, Mrs. Royse, for all your early mornings, pre-planning, and prepping to keep our students fed and happy!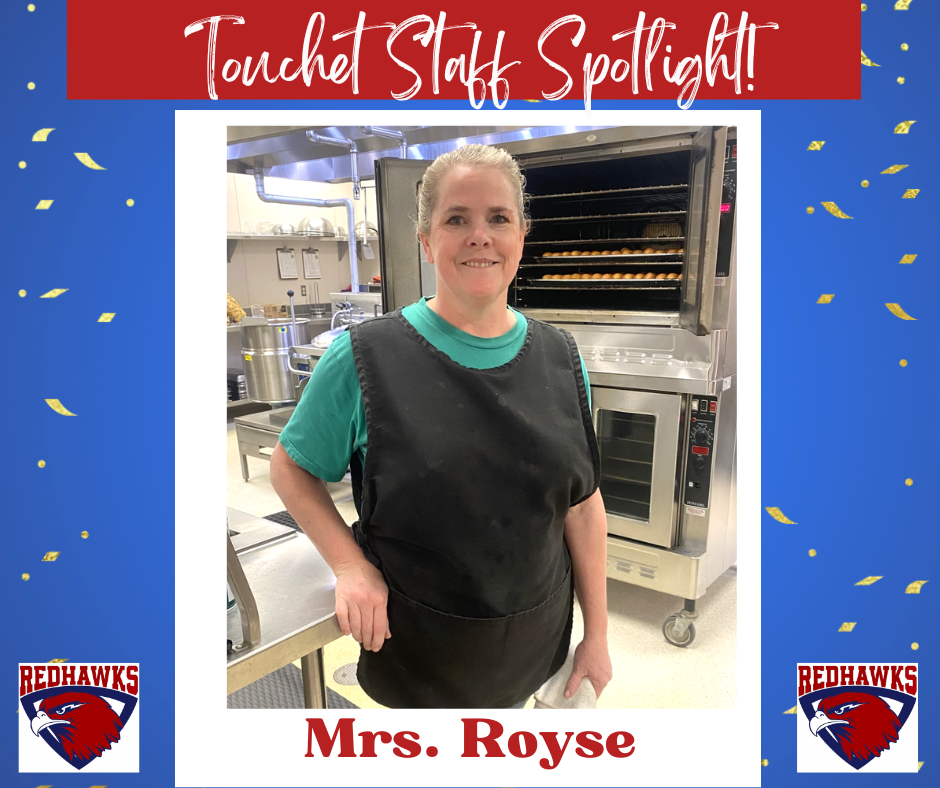 Touchet FFA is looking for some information on plants you would like to see for sale next spring! Could you take a second to fill out this quick survey so we can start growing lots of beautiful plants this winter for you? Your feedback is valuable to us and will help us improve our plant sales. Please feel free to share any further comments or suggestions with us. Thanks again for your time! Scan the QR code with your mobile device or click the link below to fill out the survey!
https://docs.google.com/forms/d/e/1FAIpQLSdVTC9nX6AQT1wKfYpy_JnqKvX0mRCvZzSjFnuBA_cyLLT_Og/viewform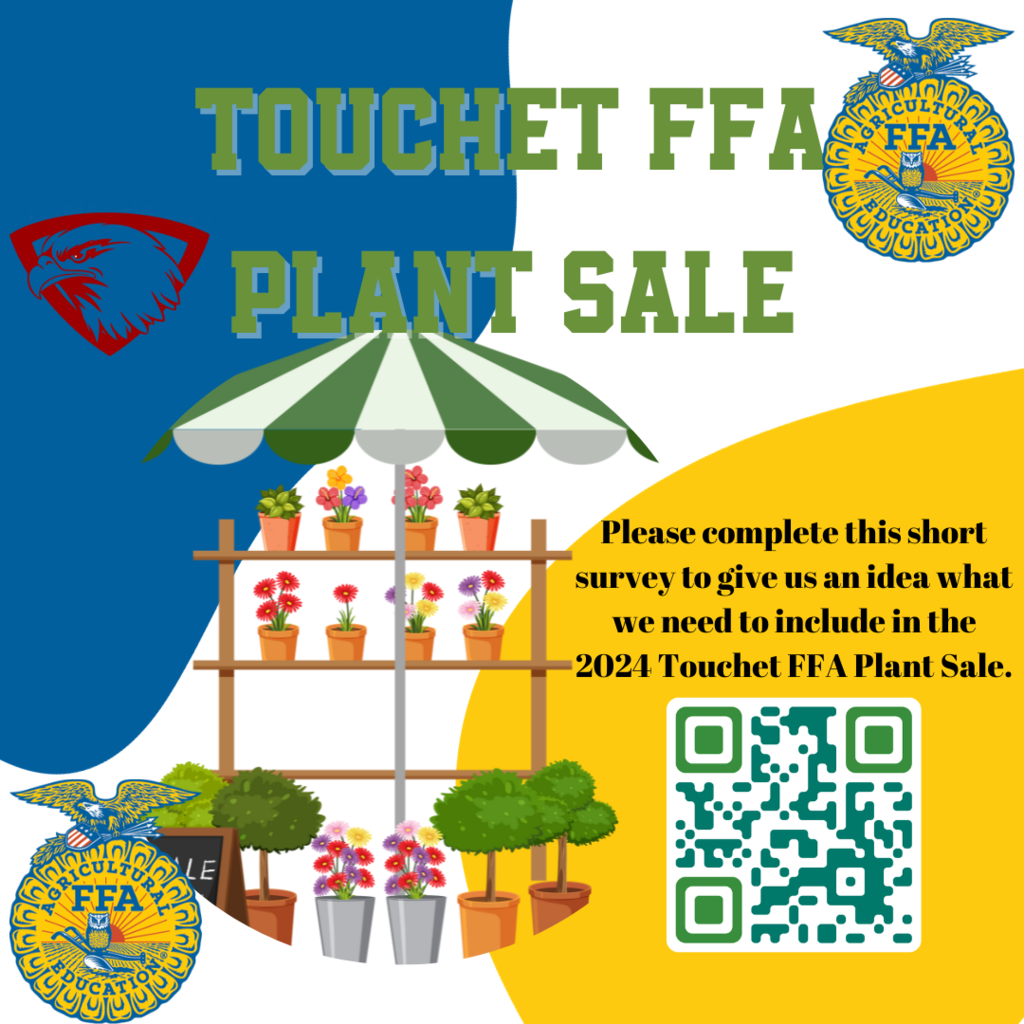 Hey, Touchet School community, We want to take a moment to recognize, thank, and extend our congratulations to James Renwick on getting his bus driving endorsement. His efforts have not gone unnoticed and we are grateful for his commitment to making Touchet School a better place. We know this is a significant accomplishment and we are proud of his achievement. Thank you again, James, for all that you do for our school. Your contributions are truly appreciated.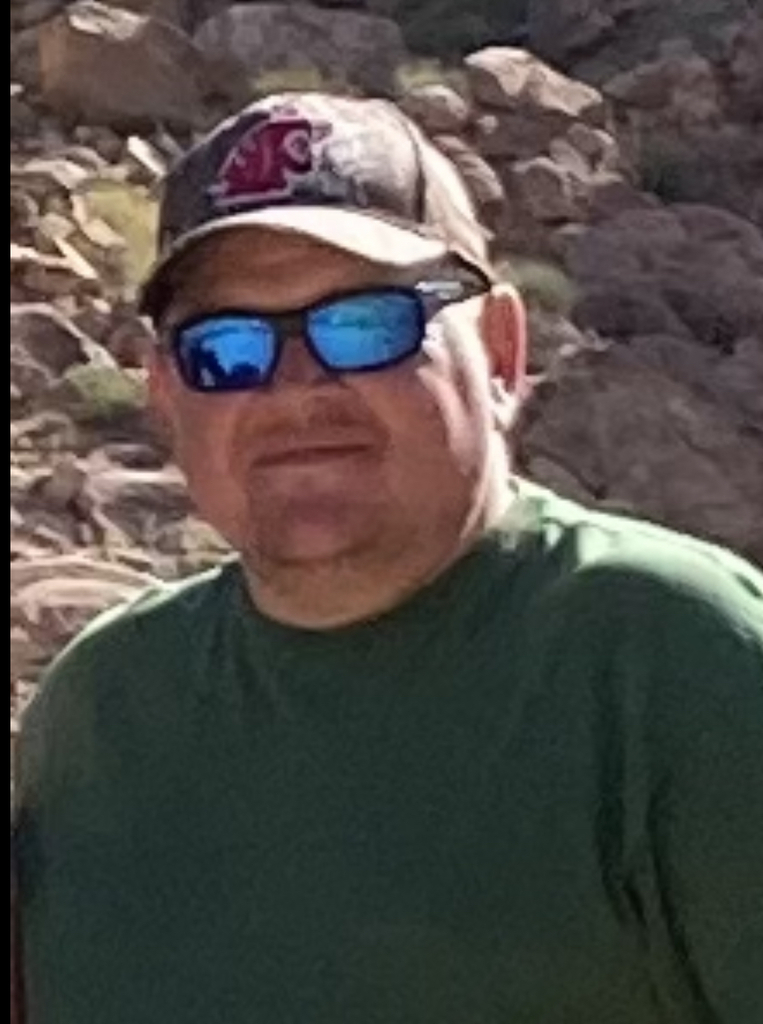 We have Elementary iReady Diagnostics 9/11-9/15. Secondary iReady Diagnostice 9/19-9/22. Make sure to get a good night's sleep before the test. Lack of sleep can lead to a lack of focus and affect your performance. Also, try to eat a balanced meal before the test to ensure you have enough energy to get through it. Try your best! Good luck!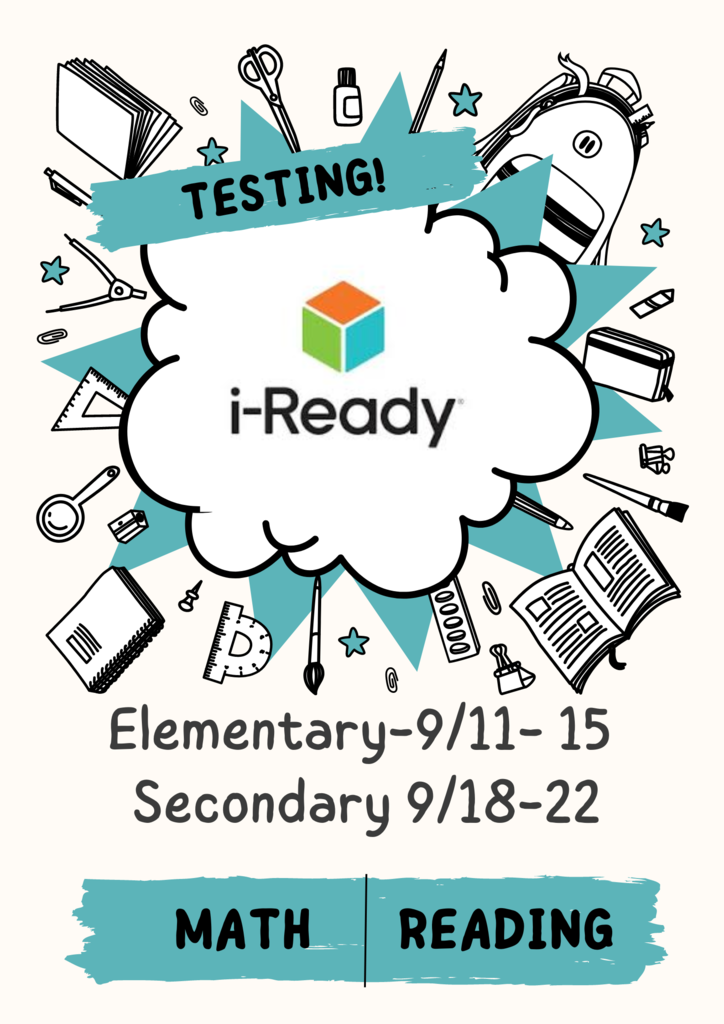 Middle School Volleyball first practice: Tuesday, September 5, 2023 from 3:00 - 5:00 PM Must have athletic packet up-to-date to participate. Email:
dcrenshaw@touchetsd.org
for more information.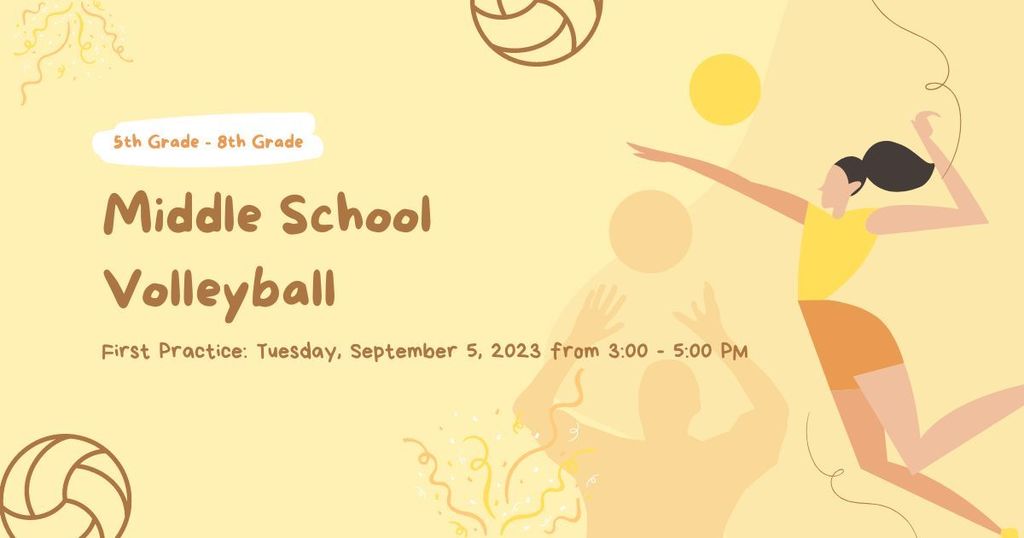 We are excited to announce that the Touchet School District is launching its highly anticipated 2023–24 Driver's Training Program. Geared towards providing a safe and comprehensive driving education for our students, the program is set to begin in September 2023. This essential program equips young drivers with the necessary skills and knowledge to navigate the roads responsibly and confidently. With a focus on safety, traffic rules, and defensive driving techniques, we aim to foster a generation of skilled and responsible drivers. There is a cost which covers classroom instruction, practical training, and necessary materials. We believe this investment is invaluable in ensuring the safety and preparedness of our students on the road. Spots are limited so please contact the district office to secure a spot. For further details and enrollment inquiries, please don't hesitate to reach out to the Touchet School District's office at 509-394-2352. We encourage all eligible students to take advantage of this opportunity and look forward to a successful and safe driving education journey together.

BACK TO SCHOOL BBQ Tuesday September 5th at 5:30 PM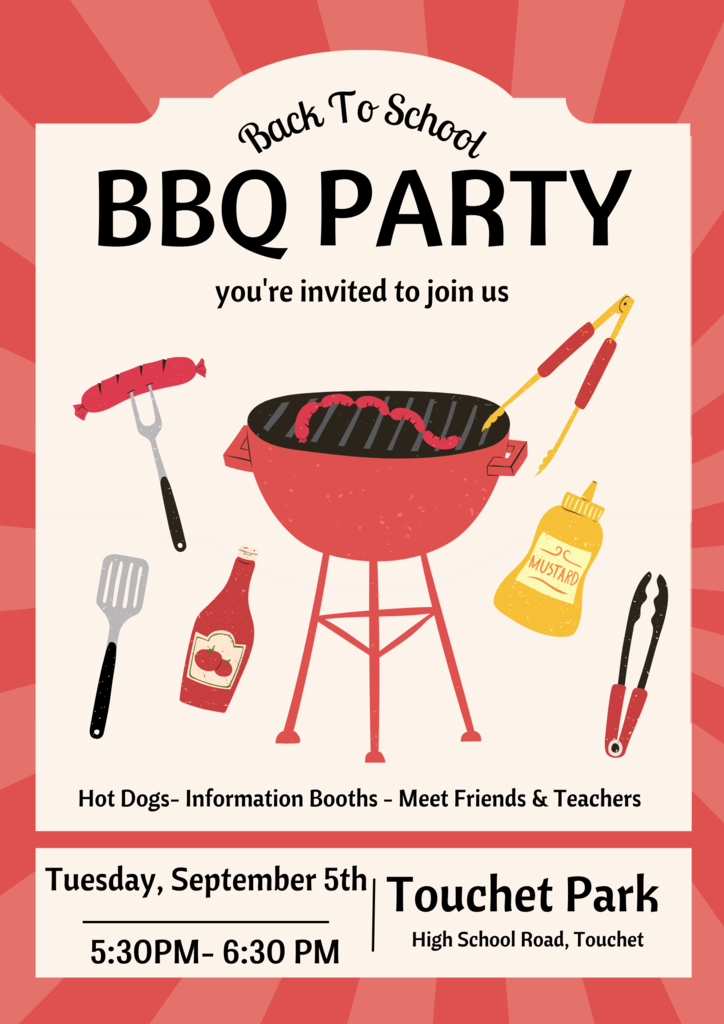 Touchet School District School Supply List for the 2023-24 school year can be found at:
https://5il.co/21fvt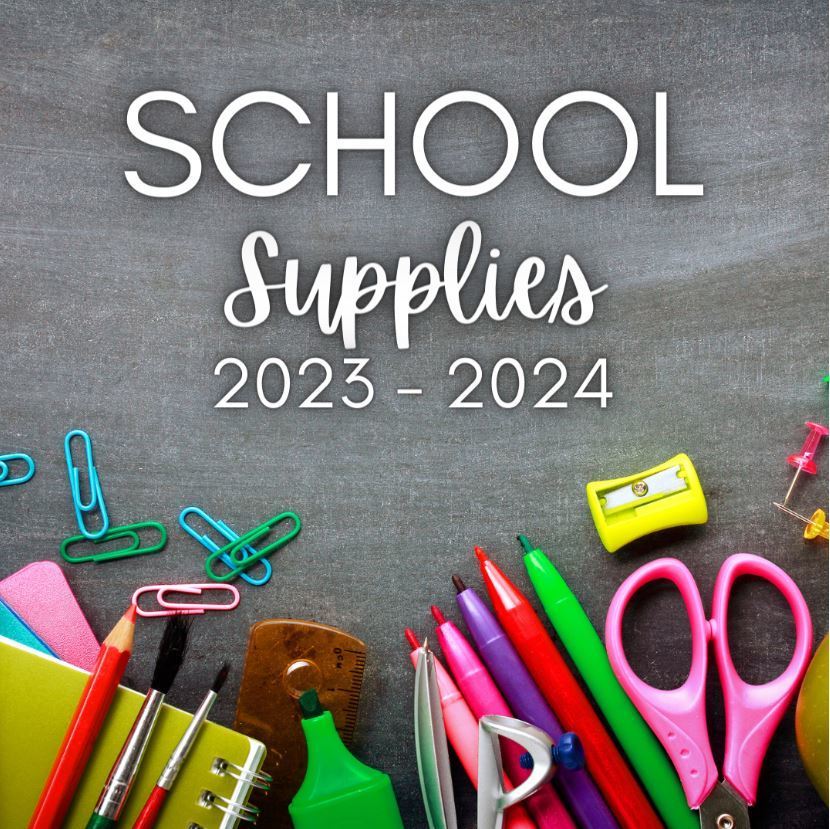 The Touchet School District received a repair grant through OSPI to upgrade the broken and antiquated boiler systems in our district. Part of the grant also includes a new heating source for the shop. The district received just shy of three quarters of a million dollars for this upgrade.

Attention students! The yearbooks have arrived! If you didn't get a chance to purchase one earlier, now is your chance. The cost is $40.00 and can be purchased at the district office during their hours of operation. The district office is open Monday-Friday from 8:00 AM to 12:00 PM. Take advantage of the memories captured in this year's yearbook!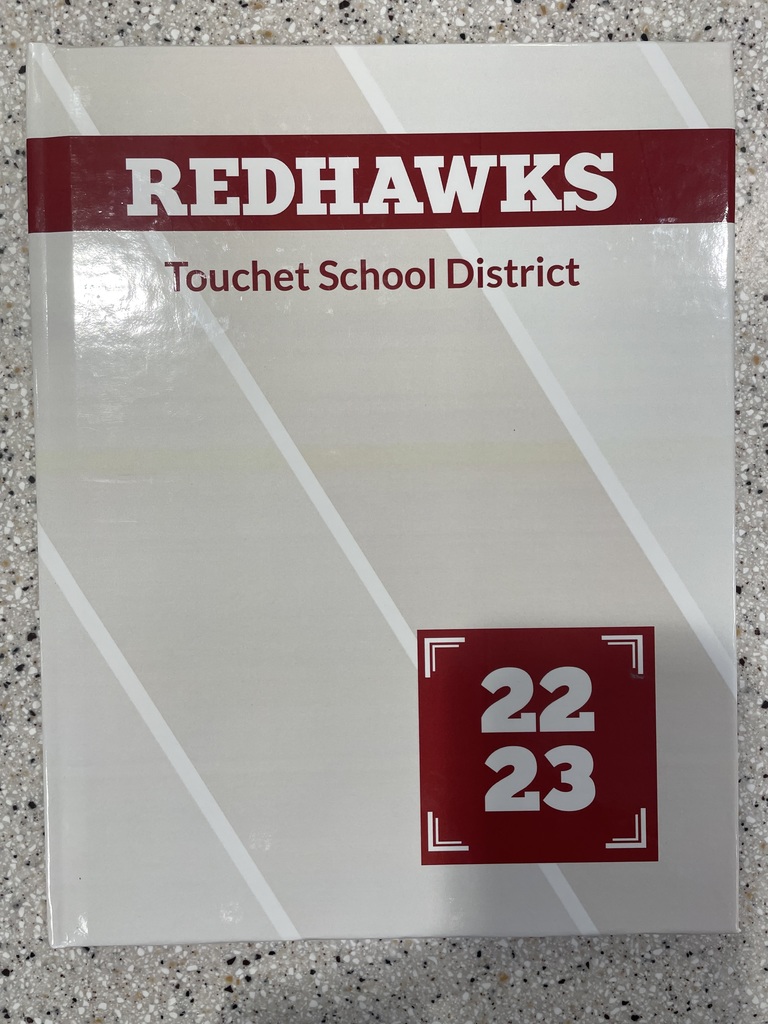 We just wanted to express our gratitude to the community for the amazing fireworks show! It was such a fun time for everyone. We also want to give a big shout out to those who took the time to clean up after themselves. It really shows how much we care about our environment and keeping our community beautiful. And to those who showed up this morning to finish the clean-up, thank you so much for your dedication and hard work! You truly make a difference in our community. Once again, thank you for the unforgettable night and for making it a safe and enjoyable event for everyone.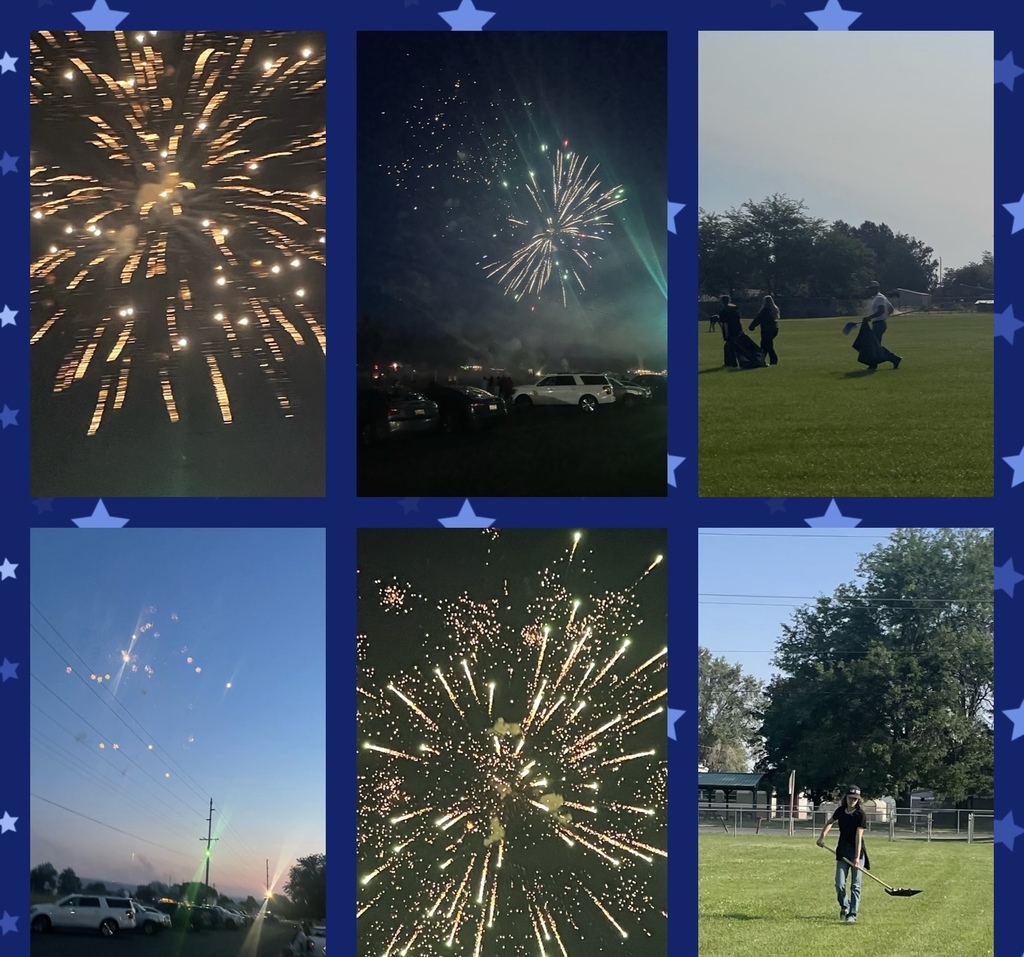 We had a great first week of summer school! We take next week off, then come back for Prehistoric Week! Lots of great activities coming up!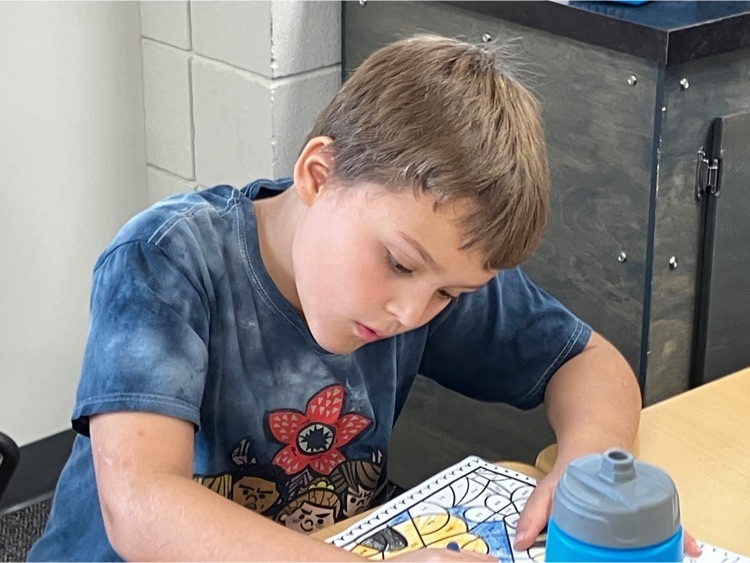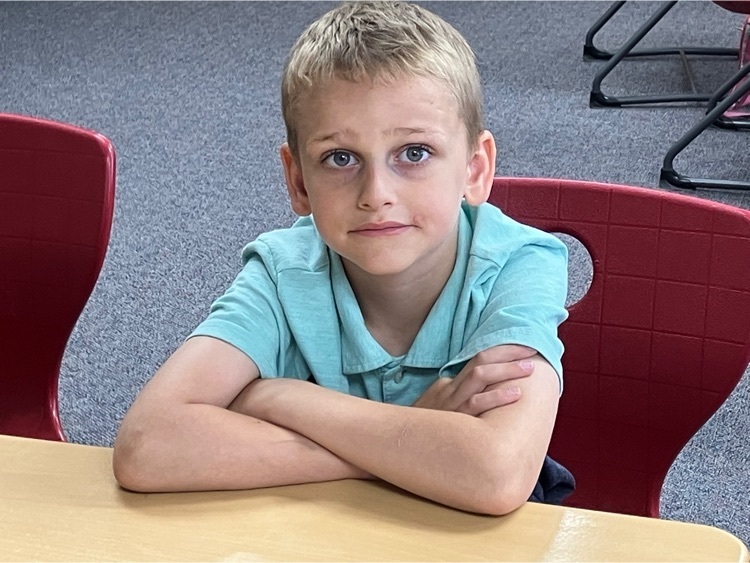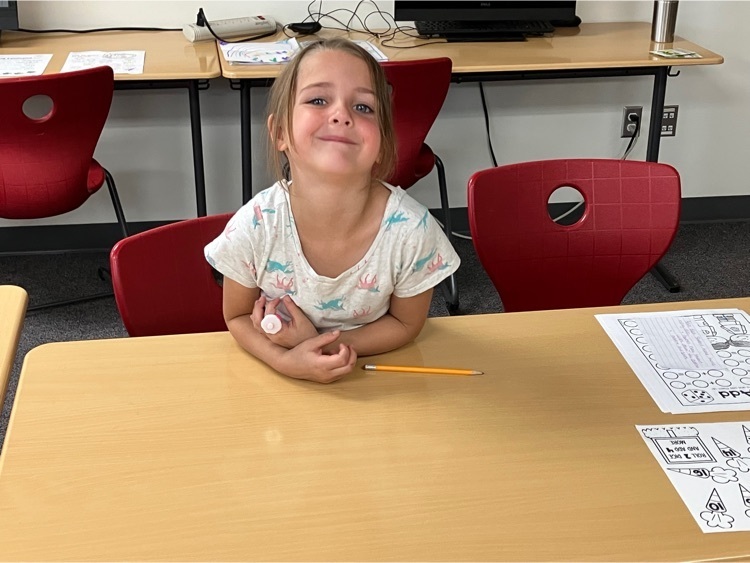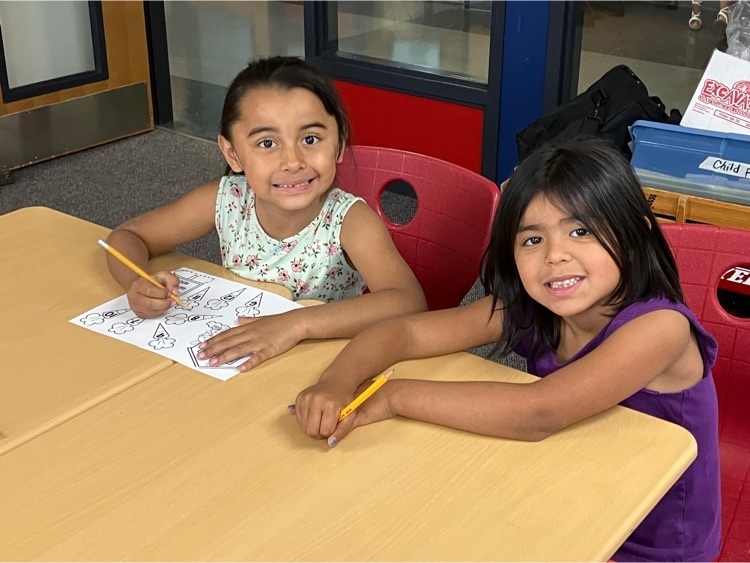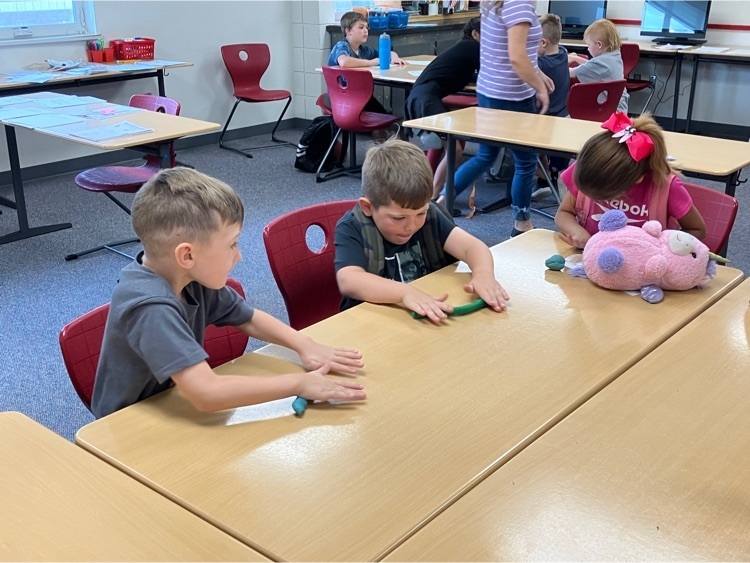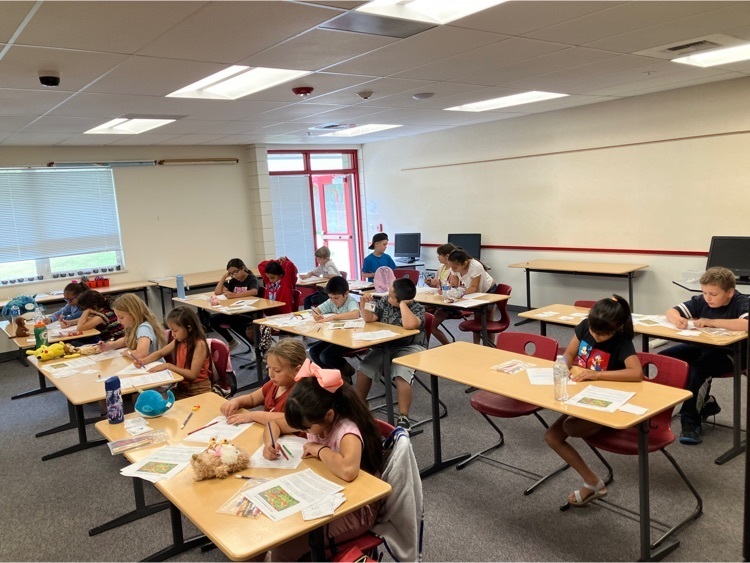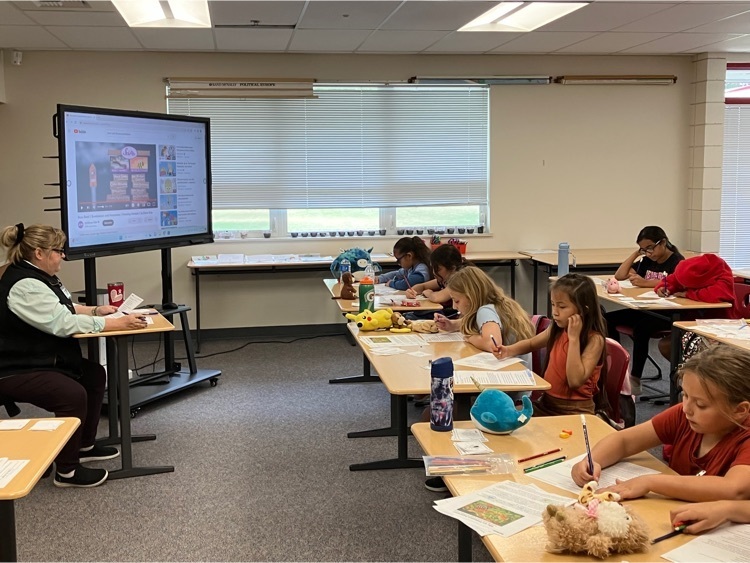 Touchet High School students are invited to come help July 5th at 8:00 to help clean the school grounds. Mrs. Tobin will organize this community service opportunity. Come Join us and earn community service hours.